Breathe Easy.
We help patients breathe easier, smile wider and achieve better oral health
by taking a holistic approach to your dental health.
Meet Dr. Barnhart, Redding Dentist
Dr. Barnhart is passionate about helping patients of all ages live happier, healthier lives through dentistry that's optimized to treat the patient as a whole. She was fascinated at a young age with her own dentist, and since she was 11-years-old, she dreamed of helping others as a dentist herself.
As a 2014 Graduate of the University of the Pacific, Arthur A. Dugoni, School of Dentistry, Dr. Barnhart brings over ten years of clinical experience to her practice. She strives to educate and treat patients of all ages with excellent general and airway-focused dentistry. When not working to keep her patients happy and healthy, she's often found spending time with her family or outside being active.
Read more.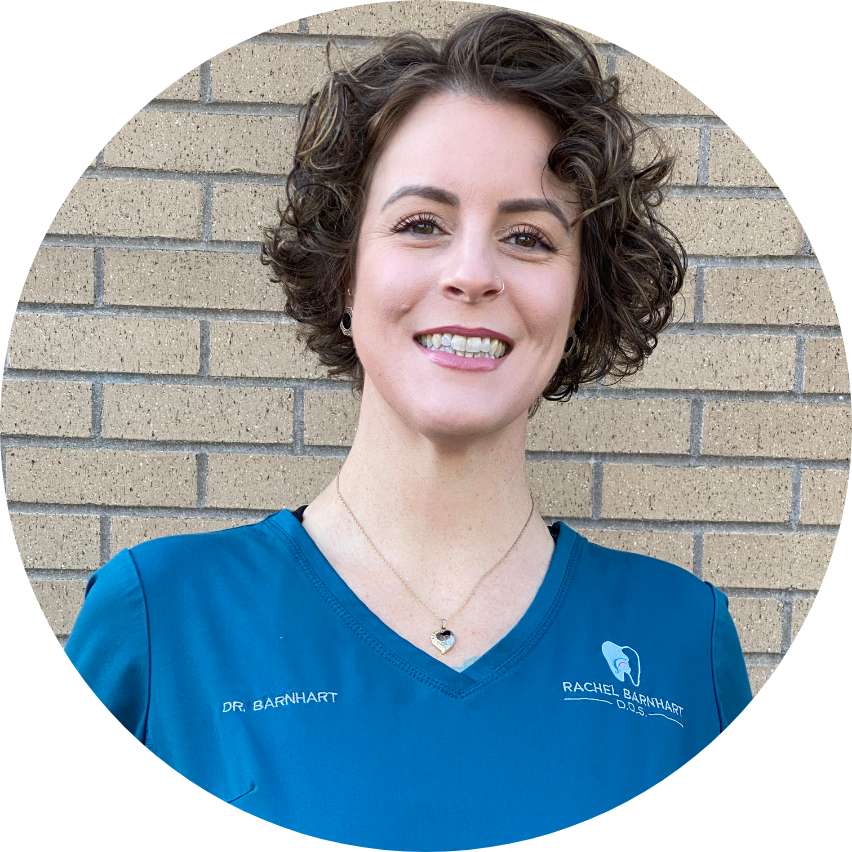 Our Dental Services
Airway Dentistry
The shape of your smile has a big effect on the quality of your breathing, sleep & more. We practice myofunctional therapy to help you overcome conditions like sleep apnea or just breathe easier.
Learn More.

Cosmetic Dentistry
We help patients achieve wider, straighter smiles for more attractive facial structure. Additionally, we restore cosmetic dental implants, veneers & crowns to restore your smile to beautiful, brilliant health.
Learn More.

Preventative Care
Our conservative approach to treatment places prevention at the center of our care. We monitor patients' dental health with regular check-ups, helping you maintain a healthy smile.
Learn More.
What our patients say
"My daughter's first dentist visit and cleaning couldn't have gone better – she actually asked me if we can go to the dentist again tomorrow!"

Melissa

I had the pleasure of meeting Dr. Rachel Barnhart and her staff today. What a relief to know I was in the hands of such professionals. Friendly, funny and knowledgeable. Very thorough exam and cleaning. Best I have had in years. Thanks Doc, Courtney, Tacey and Candy.

Cindy

I had a bad experience with a dentist when I was younger, but Dr. Barnhart put me right at ease. She's very informative & is very good at explaining things. She's definitely the dentist to go to!!!

Pamela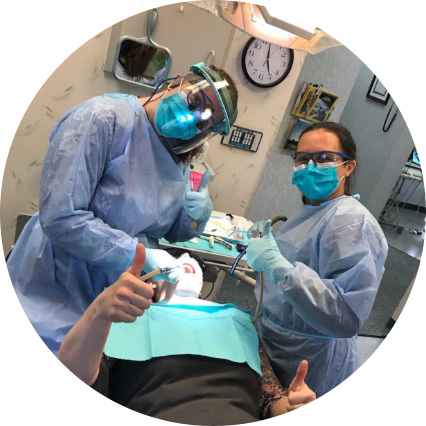 About our dental office in Redding
Our whole team is proud to offer you quality, compassionate dentistry in our dental office in Redding. We aim to educate our patients in a safe environment while offering them necessary comprehensive care. We understand that many people have anxiety about dental treatment, so we created a soothing environment and a scheduling system that never keeps you waiting long. By combining the latest technology with traditional techniques, we give our patients the best care possible.
See photos of our office.